Hubba Bubba Bubble Gum Tape, Awesome Original
By Bubble Gum
Hubba Bubba Bubble Gum Tape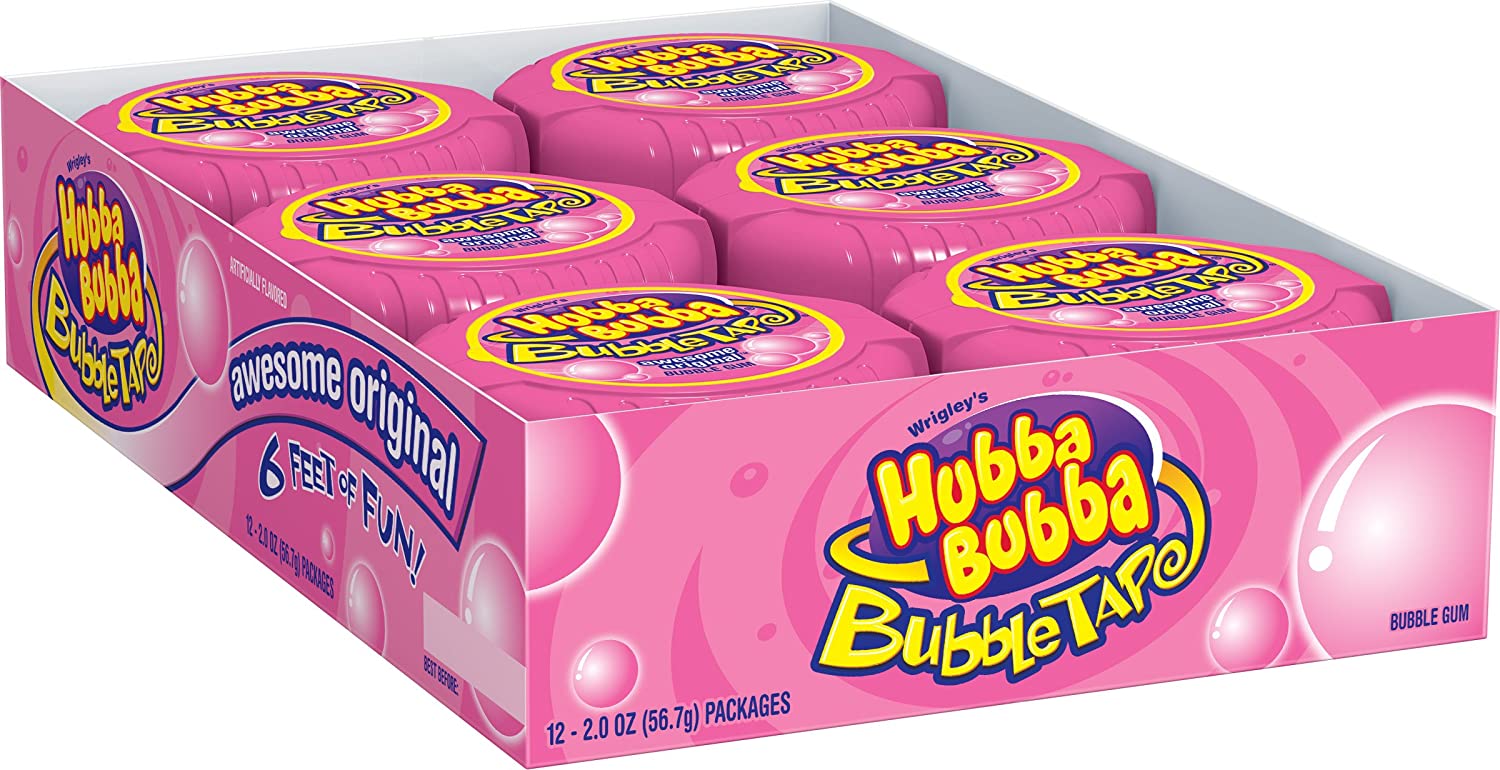 This is a true American Classic gum. Kids and adults of all ages like to see how much you can stuff! Make giant bubbles, pull out the roll, it's a blast!
Pack of 12 two-ounce units, each holding six feet of bubble gum (total of 24 ounces / 72 feet)
Bubble-gum-tape allows kids to bite off as much as they can chew
Original Hubba Bubba flavor and pink color
Hubba bubba bubble gum tape, 6-foot tapes (pack of 24) lets you unravel as much awesome original as you want. See if you can make the biggest bubble ever!
---